Walker Branch Watershed (WBW) is a forested watershed on the Oak Ridge Reservation (ORR) and has been the site of long-term environmental research since the 1960s (http://walkerbranch.ornl.gov/). Hydrological, biogeochemical, and ecological studies in WBW have made important contributions to our understanding of the effects of atmospheric deposition and climate variability and change in this region.
Objectives of the long-term observations in WBW were:
to quantify responses of an eastern upland oak forest ecosystem to inter-annual and long-term variations in climate and atmospheric deposition of sulfur and nitrogen, and
to provide integrated, long-term data on climate, forest vegetation, soil chemistry, and hydrologic and chemical fluxes at the catchment scale to support other focused research projects on the ORR and elsewhere in the region.
DOE-BER funded research in WBW was recently phased out. The long-term monitoring network (stream flow, precipitation, National Atmospheric Deposition Program, stream chemistry, and climate data) ended in 2010-2013. Synthesis work has focused on completing several watershed ecology and biogeochemistry studies.
The WBW footprint on the ORR is now a core terrestrial and aquatic site in the National Ecological Observatory Network (NEON https://www.neonscience.org/) funded by the National Science Foundation. Ecological data will be collected for 30 years. The majority of the terrestrial measurements will be collected in WBW, with additional sites located across the ORR (https://www.neonscience.org/field-sites/field-sites-map/ORNL). The second-order stream of Walker Branch will serve as the core aquatic monitoring site for NEON (https://www.neonscience.org/field-sites/field-sites-map/WALK).
Conducting nutrient releases in Walker Branch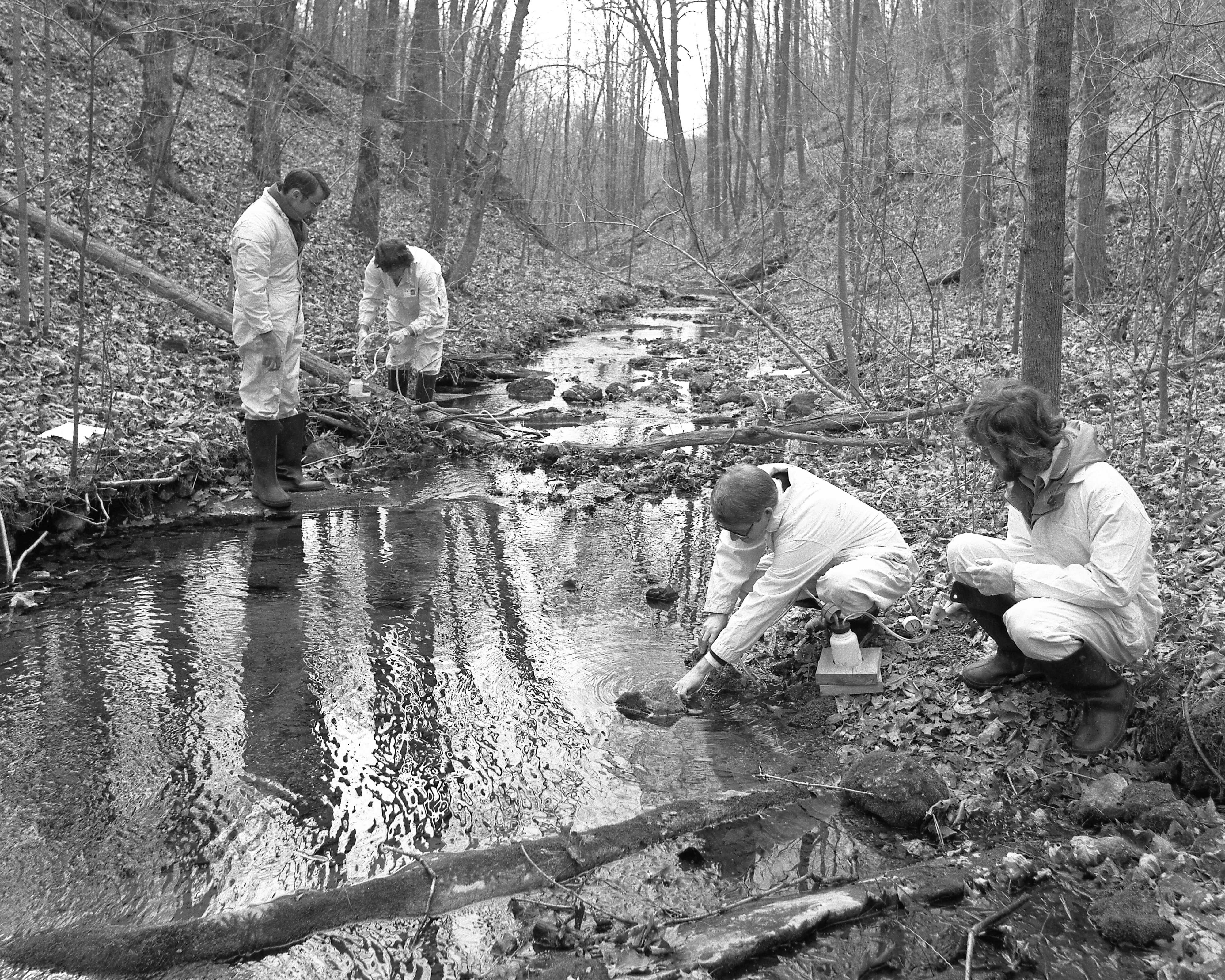 Throughfall displacement study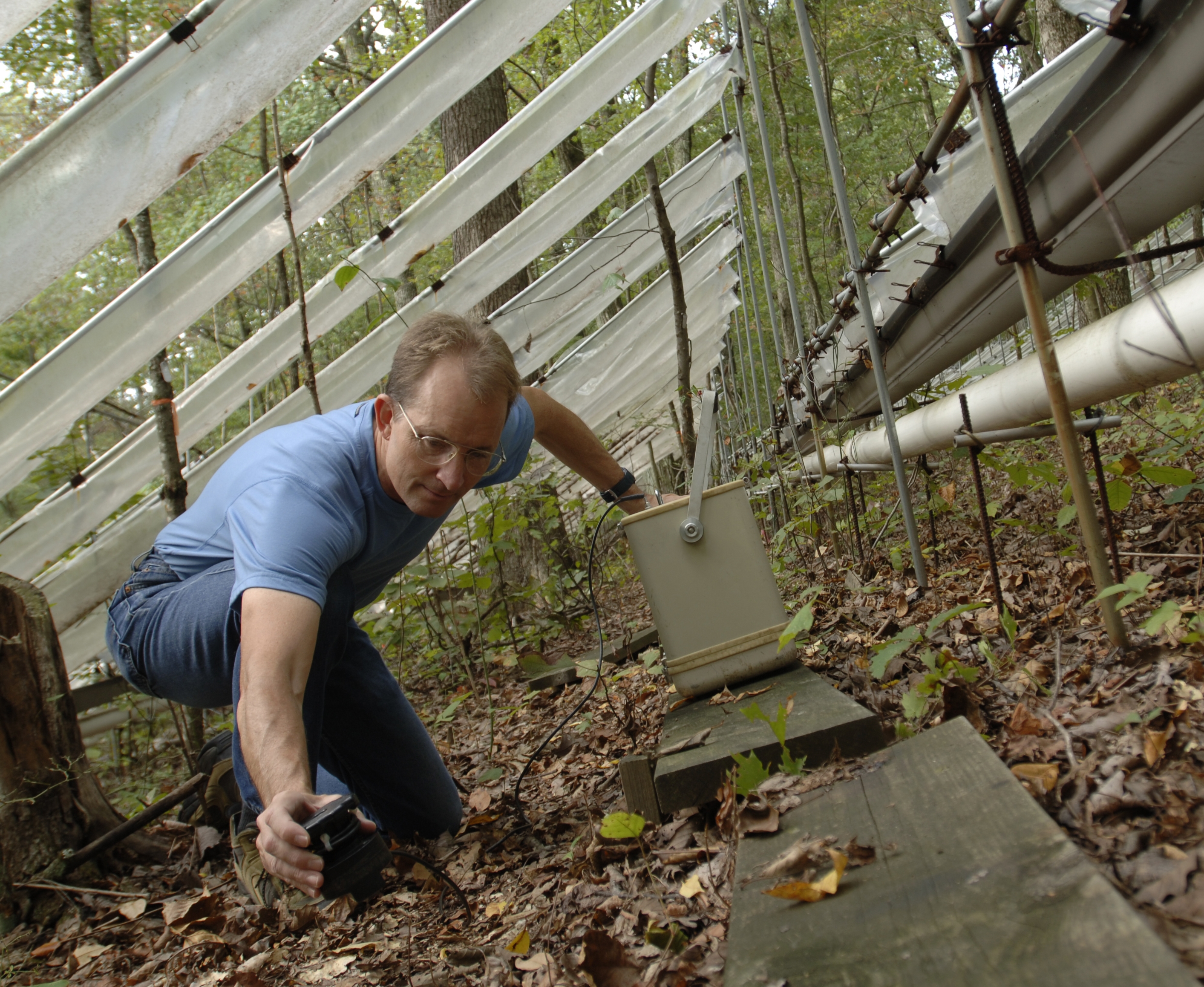 Walker Branch weir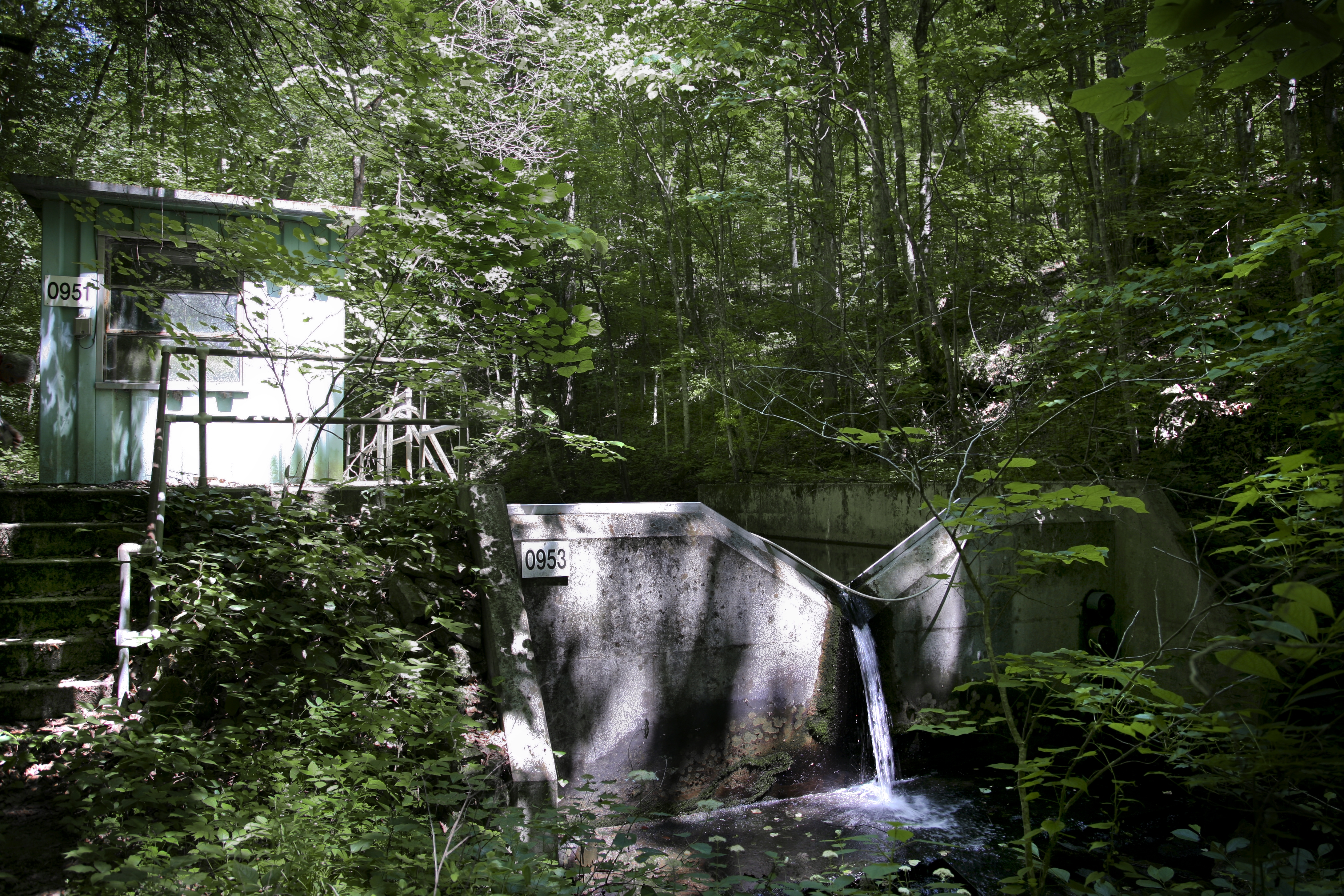 Walker Branch Watershed in autumn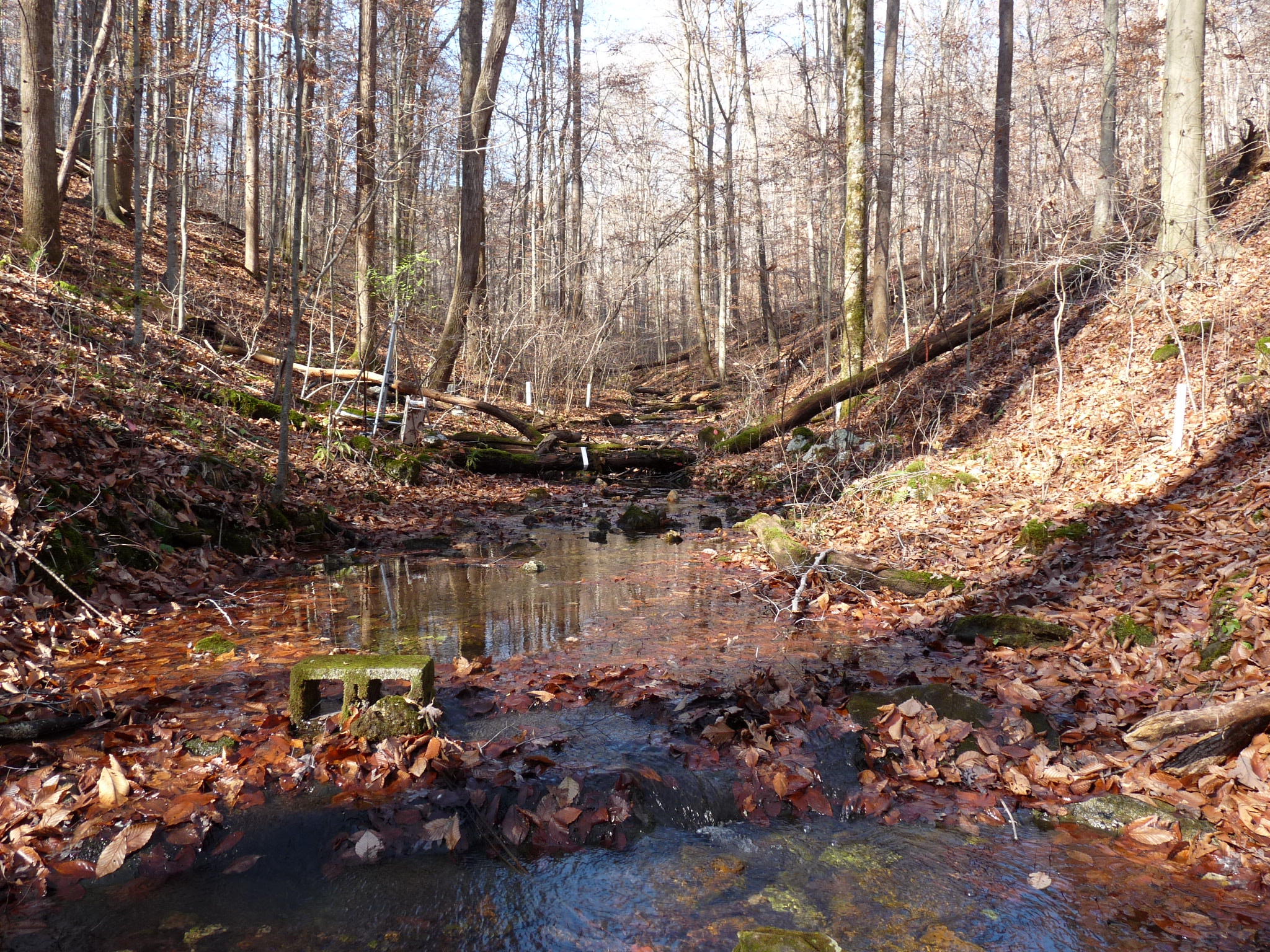 Examining invertebrate colonization on organic matter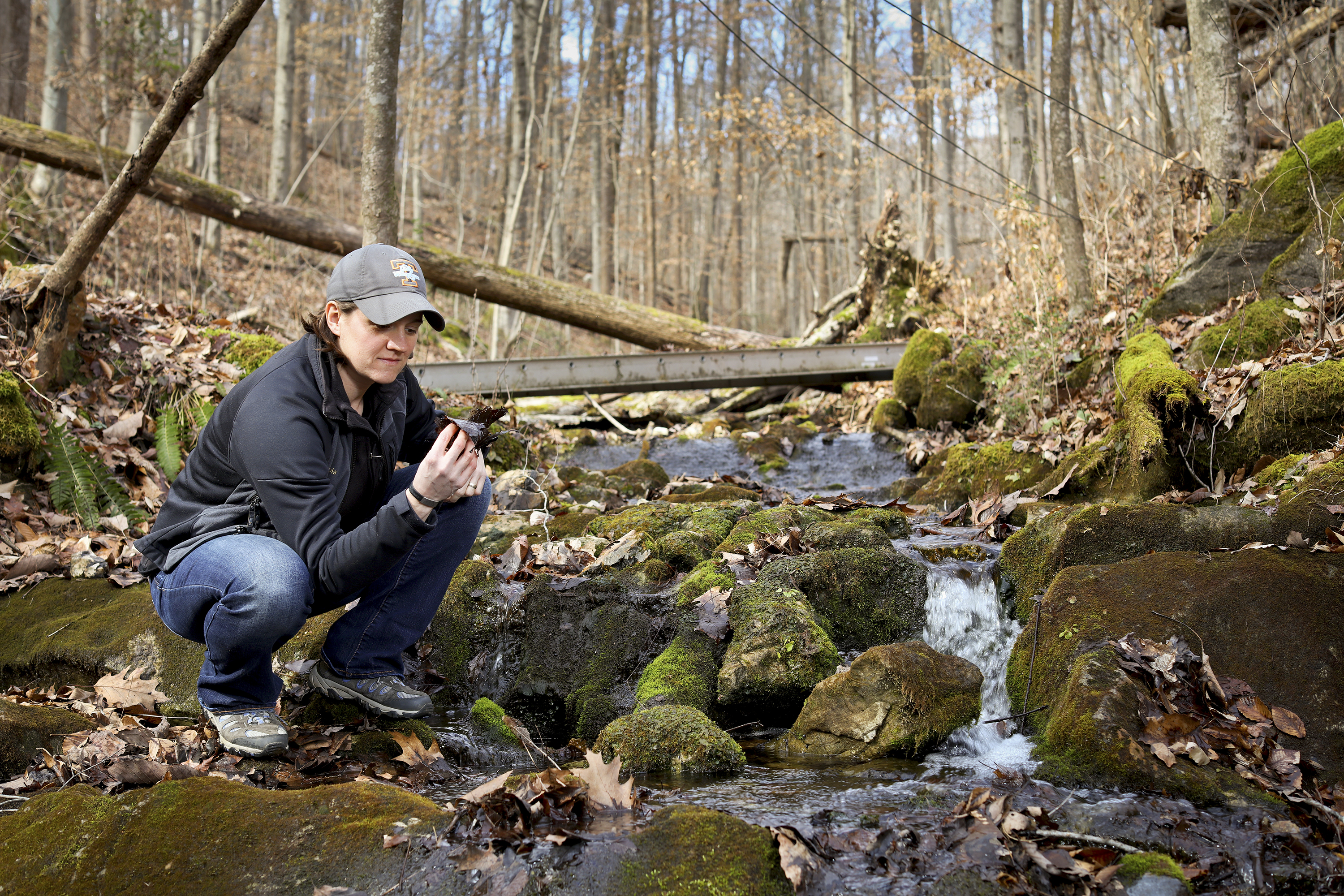 Recent Publications:
Full list available at: http://walkerbranch.ornl.gov/publications.shtml